WELCOME TO ATHLONE OPTICIANS
Athlone Opticians was established in 2018 with a small team and a vision of a different approach to eyecare. Valerie Donegan owner an optometrist had gained a vast amount of experience working nationwide as an optometrist , however her dream was always to run her own practice in her hometown of Athlone.
Athlone Opticians is a boutique opticians specialising in unique eyewear. Our sole focus is the customer and delivering excellence in eyecare. We want you to feel valued for your custom from the moment you make your appointment to collection of your glasses or any aftercare needs you may have.
We have the most up to date equipment to ensure the most thorough eye exam and an hour is allocated for each visit to ensure clients are not rushed and all aspects of eyecare can be discussed at ease. Valerie specialises in diabetic retinal screening due to her many years experience with the National Diabetic Retinal Screening Service and also has a keen interest in children's eyecare.
At Athlone Opticians we deal exclusively with Zeiss lenses which is the world leader in optical lens solutions as we want our clients to enjoy the best possible vision from their eyewear. Each year Valerie attends trade shows around Europe to ensure Athlone has the latest in international eyewear and our clients look and feel fantastic.
Valerie Donegan  |  Optometrist
Valerie has practiced as an optometrist since 2002 after graduating with a First Class Honours Degree in Optometry from Dublin's Institute of Technology and becoming a Fellow of the Association of Optometrists in Ireland. Valerie is committed to providing superb eyecare to each patient and has a wealth of experience. She has taught at The National Optometry Centre and worked for The National Diabetic Retinal Screening Service for a number of years.
Further education and training are very important to Valerie and she has a keen interest in children's eyecare especially myopia control for which she has carried out further training. Valerie has also carried out further postgraduate education in the areas or Acute Eyecare, Glaucoma and Age-Related Macular Degeneration.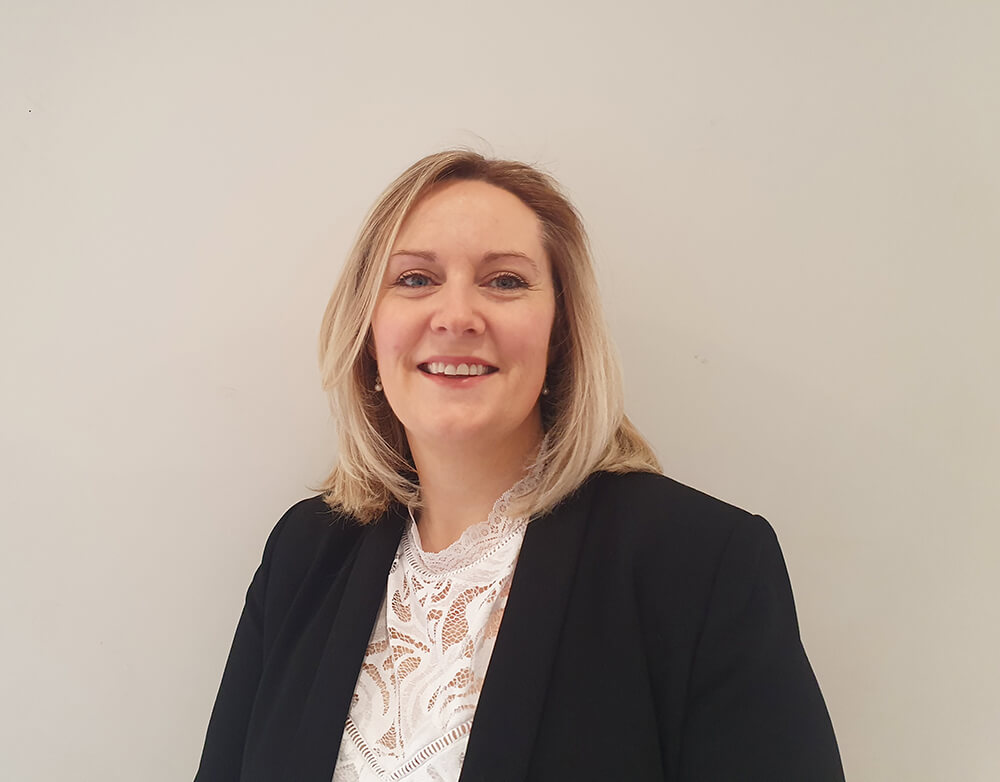 Carmel McCarrick
Practice Manager
Carmel has been an instrumental part of Athlone Opticians since its first opening in 2018. Carmel has worked in the optics industry for seven years and is currently completing a degree in dispensing optics. She not only brings a wealth of knowledge to the role but a huge enthusiasm which is always noticed by clients. Carmel enjoys choosing unique frames and discussing the best Zeiss lens products to maximise vision and prevent visual stress. Carmel is particularly interested in helping children choose the correct frame to suit their eyecare needs ensuring their frames are comfortable, fashionable, flexible and safe.
Julieanne Harney
Frame stylist
Julieanne joined Athlone Opticians in 2020 and has worked in the optics industry for three years. Julieanne has a natural flair for style and fashion and enjoys helping clients choose eyewear which best suits their needs and personalities.
Clients leave with a frame they might never have thought to try on themselves but makes them feel fantastic. Julieanne ensures choosing glasses is an enjoyable experience living up to our motto 'Excellence in Eyecare'.
Free eye exam with medical card and PRSI cover - Contact us for details